Honolulu Document Scanning
The move to the paperless office is a growing trend for Honolulu businesses of all types. For medical practices, it is being pushed by federal legislation in HITECH. Many companies use document scanning to convert paper records into electronic documents. Once it is in a digital format, a document is easier to manage.
How Digital Document Organization Works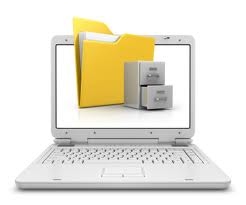 If a document is required, it is accessible with a simple computer search. Access to every document can be restricted to single workers. This secures each document to a need to know basis.
Access must be controlled to prevent the unauthorized use of employee records, customer information, or proprietary data. Any record may have a point where it becomes obsolete, and an EDM system will automatically eliminate unneeded records.
Migrate to a Paperless Office
The first step is to work on a document management plan. Decide how long to keep each type of document. Then decide who requires access to each one. This needs to be published to each worker.
Now it is time to clean out all unneeded records. Have anyone who maintains official records identify documents that should be shredded. Provide shredding cans around your office for employees to dispose of unwanted documents. Have employees go through their records with the official document management policy and destroy obsolete documents. There is no need to digitize documents that are not needed.
Step three is to figure out which documents are likely to be accessed in the future. The economies of document scanning increase the more often the document is used and shared. If it will never be used again, then keeping the original document is the superior option. What remains is what you need to scan.
Next, it is time for the physical act of scanning. You can acquire scanners and assign the work to an employee or contractor. Or you can look to a professional Honolulu scanning service. If you have a small amount to scan, then using an employee will work. But as you grow the number of documents to scan, it will overwhelm your in-house capacity.
Get Free Quotes on Document Scanning Services in Honolulu
Honolulu Document Shredding makes the digitizing project easy. By using high-speed scanning equipment, our professional scanning partners easily perform document preparation and indexing. While the physical scanning is what people see, it is the indexing that makes the electronic documents more useful.
For more information about scanning services, please call us today, at (808) 426-7417, or fill out the form to the left for a free quote today!